Communications Commission presents the "Hello Ruby" Teaching Method to the Teachers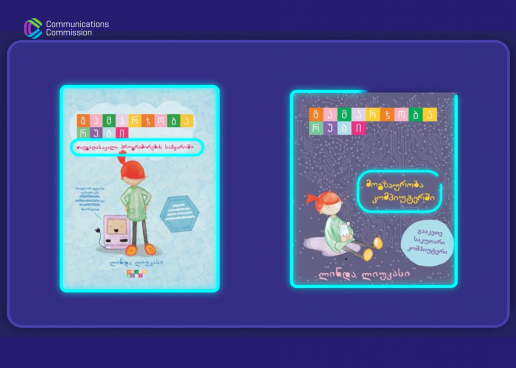 The Communications Commission held an information meeting with school teachers regarding the media literacy project "Hello Ruby." During the meeting, representatives from 10 target schools received detailed information about the Finnish teaching method. The schools in question will take part in the media literacy project, teaching primary school pupils the basics of programming, computer science and code writing.
Along with members of the Communications Commission, the meeting was attended by the communications technology expert of the Ministry of Education and Science, Sandro Asatiani, and the Director of Gldani School N71, Paata Chorgolashvili, who talked about the importance and success of "Hello Ruby."
The Communications Commission has translated "Hello Ruby" into Georgian. It is a Finnish series of books that are used by primary school children to learn the basics of computer sciences, as well as critical thinking and analysis skills. "Hello Ruby" is currently being used by five private and public schools in Georgia. In 2020, the Communications Commission and the Media Academy printed 3000 additional copies of the book.
The Communications Commission conducted a survey of school directors and teachers at the schools that currently utilise "Hello Ruby." The results of the survey demonstrated that both the teaching results and the satisfaction levels among the pupils were high. Due to the increased interest and demand for the Finnish series of books, the Commission will continue working with the Ministry of Education to train teachers based on the teaching method of Linda Liukas, the author of "Hello Ruby".